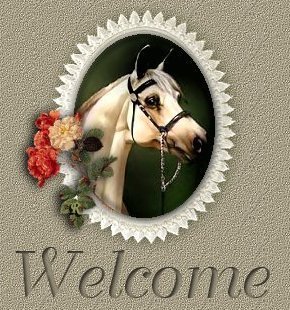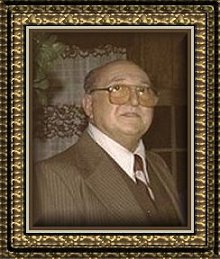 This page is dedicated to my father Arthur, who died on
Jan 22, 1990 after a 10 month battle with cancer.
It has been 22 years since his death and I still miss
him as if it were yesterday.
How I remember so vividly that very painful day,
when I got the news that Dad had passed on to the other side.
I felt as if my heart was torn out and a part of me
had died along with him that day.
Even though I was an adult, I was still Daddy's Little Girl.
I felt so lost without him! Where was Dad, my
rock, my confidant to help me through this nightmare?
Where was the man who had all the answers to life's
problems? How could I possibly get through this without him?
After all, he was the one that I would turn to when I needed
answers to my problems. Now, life and all it's problems
were in my hands! How scared I was! I felt so alone!
Dad and I never made the time to say the things we
wanted and should have said to each other
before his death. I guess that is because, like most people,
you just never think that unthinkable day is going to come
but it does! Suddenly, you lose a precious part of your life,
one of two people that have been with you since you first
came in to the world kicking and screaming.
Somehow, I don't think I will ever forget him nor do I want
to. Now I believe I will just learn to live my life in a much
different way. How I wish he were still here to give me his
advice when I need it. People say that once your loved
ones move on to the other side they are still around us to guide us
through life's trials and tribulations. I would like to believe that!
I would like to believe that he is still here with me today.
I hope he knows that he will always be a part of me
and I will forever hold all those precious memories we shared
together deep in my heart. I will always remember all his
sound advice and all that he taught me. Most of all,
I will remember his famous phrase, "Listen to Daddy, Adele!&quot
He has been an inspiration to me and he has helped shape me in to
the woman that I have become today. Thanks for everything, Dad.
I love you!
Your Daughter,
~Adele~

What Makes A Dad
God took the strength of a mountain,
The majesty of a tree,
The warmth of a summer sun,
The calm of a quiet sea,
The generous soul of nature,
The comforting arm of night,
The wisdom of the ages,
The power of the eagles's flight,
The joy of a morning in spring,
The faith of a mustard seed,
The patience of eternity,
The depth of a family need,
Then God combined these qualities,
When there was nothing more to add,
He knew His masterpiece was complete,
And so, He called it....DAD
~Author Unknown~

My Dad loved horses, mostly because he worked
with them at his job. Every day Dad would drive to
either Aqueduct or Belmont Racetrack in New York, where he
worked as a mutual clerk. He would often come home and tell
me about the great champions that raced the tracks; but my fondest
memories were the stories he told me about the
most famous horse of all - Secretariat!
In memory of my father I have added a link below that
will take you to my horse gallery, where you can view
some beautiful horse pictures.
Just click on the horses below.
For all those who have lost a loved one or a special friend,
may you find peace in knowing that your loved one is at rest
now; and that we will be reunited with them someday
when our life has ended and we have served our
purpose here on earth.
Please visit my lake applet below that I have created for you.
May it bring you comfort in reading it and may it dry all your tears
in knowing that our loved ones are not far from us.
Visit my most recent addition to the site dedicated to all dads.


Click on and visit "If Tomorrow Never Comes" below.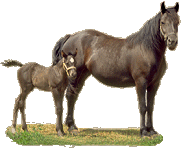 copyrighted 2002-2020